Name
Yahia Salhi
Address
Ecole ISFA
50 avenue Tony Garnier
Etage 1 - Plot 4
Phone
+33 (0)4 37 28 76 83
Website
salhi.yahia.free.fr
Email
yahia.salhi(AT)gmail.com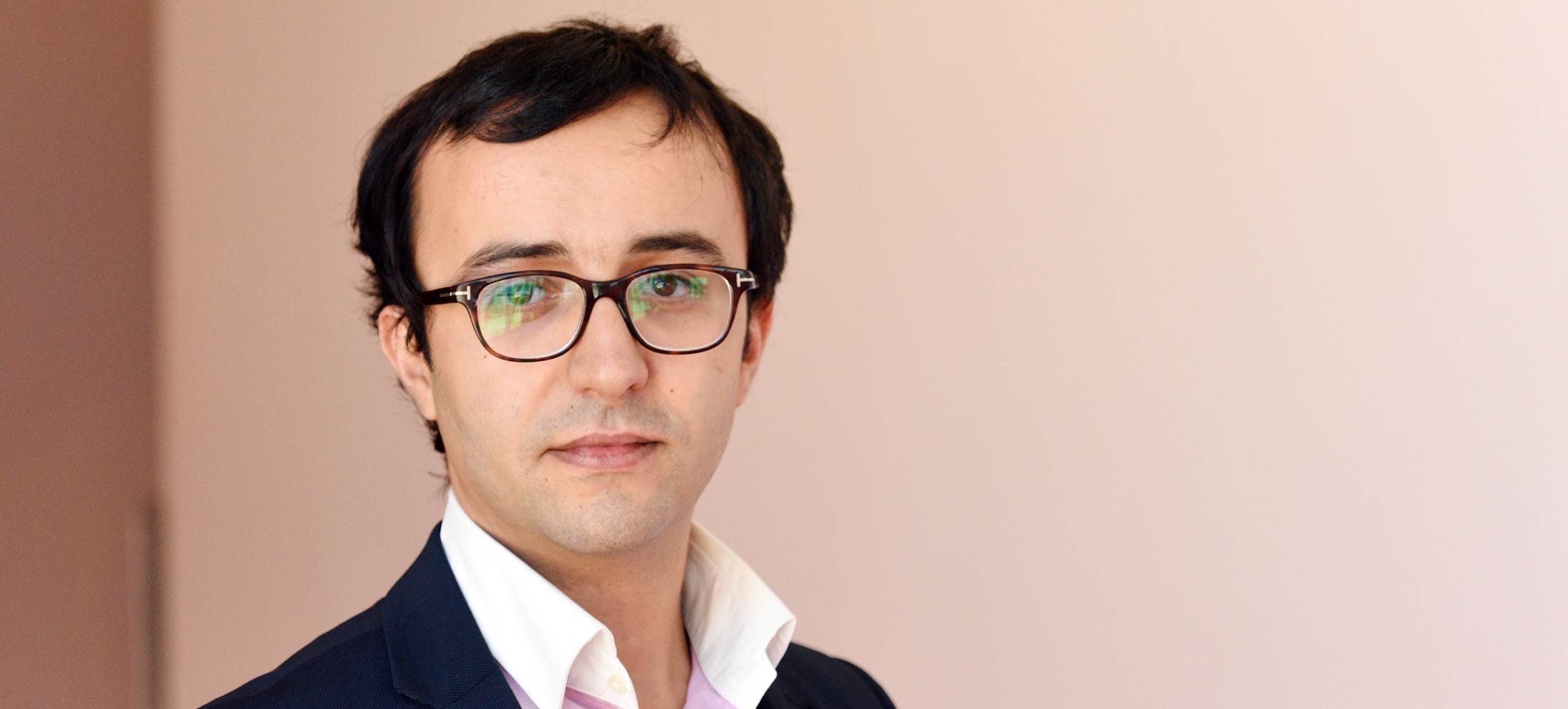 Yahia Salhi holds a PhD in applied mathematics from the University of Lyon, a MSc in actuarial science and finance from ISFA, and an engineering diploma from the Ecole des Mines. He is now assistant Professor at ISFA, University of Lyon 1, and associate researcher at the BNP Paribas Assurance Management of Modelling's Chair. Yahia's main research interests include detection of abrupt changes, longevity and mortality modelling, pricing and management as well as surrender risk modelling and mathematical aspects of impairment of financial assets under IFRS regulations.
Published

[7] A Class of Random Field Memory Models for Mortality Forecasting

P. Doukhan, J. Rynkiewicz, D. Pommeret, Y. Salhi

Under (minor) revision (2017) XXX(X) XXX-XXX




[6] Minimax Optimality in Robust Detection of a Disorder Time in Poisson Rate

N. El Karoui, S. Loisel, Y. Salhi

To appear in Annals of Applied Porbability (2017) XXX(X) XXX-XXX




[5] Basis risk modeling: A co-integration based approach

Y. Salhi, S. Loisel

Statistics (2016) XXX(X) XXX-XXX




[4] Lapse Risk in Life Insurance: Correlation and Contagion Effects Among Policyholders' Behaviors

F. Barsotti, X. Milhaud, Y. Salhi

Insurance: Mathematics and Economics (2016) 71:317-331




[3] Partial splitting of longevity and financial risks: The life nominal chooser swaption

H. Bensusan, N. El Karoui, S. Loisel, Y. Salhi

Insurance: Mathematics and Economics (2016) 68:61-72




[2] A Credibility Approach for the Makeham Mortality Law

Y. Salhi, P.-E. Thérond, J. Tomas

European Actuarial Journal (2016) 6(1) 61-96




[1] Understanding, modelling and managing longevity risk: key issues and main challenges

P. Barrieu, H. Bensusan, N. El Karoui, C. Hillairet, S. Loisel, C. Ravanelli, Y. Salhi

Scandinavian actuarial journal (2012) 2012(3) 203-231


Back to Top



Submitted

[3] Age-Specific Adjustment of Graduated Mortality

Y. Salhi, P.-E. Thérond

Submitted (2016) XXX(X) XXX-XXX




[2] A Model-Point Approach to Indifference Pricing of Life Insurance Portfolios with Dependent Lives

C. Blanchet-Scalliet, D. Dorobantu, Y. Salhi

Submitted (2016) XXX(X) XXX-XXX




[1] Alarm System for Credit Losses Impairment

Y. Salhi, P.-E. Thérond

Submitted (2015) XXX(X) XXX-XXX


Back to Top



Working Papers

Optimal Risk Sharing of Correlated Risks

N. Kazi-Tani, Y. Salhi

Work in progress (2016) XXX(X) XXX-XXX




Optimal Model Selection for AR-ARCH Random Fields with Application to Mortality

P. Doukhan, J. Rynkiewicz, Y. Salhi

Work in progress (2016) XXX(X) XXX-XXX




Equities Aggregation in Presence of Impairment For Future Losses

C. Blanchet-Scalliet, D. Dorobantu, Y. Salhi, P.-E. Thérond

Work in progress (2016) XXX(X) XXX-XXX




Monitoring of Biometric Assumptions in Insurance

N. El Karoui, S. Loisel, Y. Salhi

Work in progress (2016) XXX(X) XXX-XXX


Back to Top


Yahia SALHI
Web: salhi.yahia.free.fr
E-mail: yahia.salhi(AT)gmail.com
Telephone: +33 (0)4 37 28 76 83

Send a message